Businesses in Michigan need guidance and prudent operating efficiencies to meet specific goals if they want to make it in our challenging economy.  But, not every business owner/manager may be as efficient as needed with their current operations.
Enter, the business coach.  This new breed of advisor performs actually more like the coach you had in sports than any consultant you had in the office.  Essentially, consultants are specialists hired to solve a company's particular issue.  They analyze, fix, submit a report, and exit.  A coach, rather, teaches specific skill sets designed to improve your business, while holding you, the owner, accountable for the plan and actions necessary to create the successful business you had envisioned.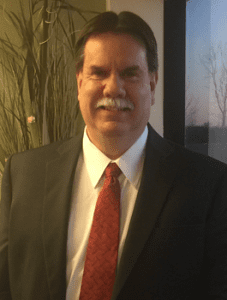 Our President Matt Geelhoed is a business coach in the Greater Grand Rapids area.  Matt can work with retailers, manufacturers, contractors, professionals, any business manager or owner in moving their business to the next level. 
"I could, like a consultant, step up to the plate and hit the baseball for them.  But I believe that it's more efficient to teach them how to hit the ball properly for themselves.  As a coach I can help you set both business and personal goals, create a vision for your business, and then teach you the skill sets that will be necessary to achieve your success and goals.  Our knowledge and experience in accounting, business financial analysis, systems development, and being an independent business owner allows me to assist you in maximizing your time and efforts toward a more profitable business."
Through our distinctive one-on-one coaching process, including skill set, mindset, and accountability, business owners discover resources and strategies that allow them to reach new heights they never thought possible.  How?  By teaching business owners to work on their business, rather than in their business.  You know the drill – you're usually swamped doing the daily tasks and no one is holding each other accountable for the planning because everyone's just too busy. 
The bottom-line?  After receiving coaching services, businesses can improve their client relationships, reduce conflicts, improve teamwork, and increase employee job satisfaction.  Through management behavioral changes and organizational improvements, businesses can improve bottom-line profitability and top-line revenue while reducing turnover.
Whether it is a new business start-up or an established business that needs some fine tuning, a relationship with us will add to your long term success.  Contact us and ask how we can help you improve your bottom-line.